Road Course:
Mazda USF 2000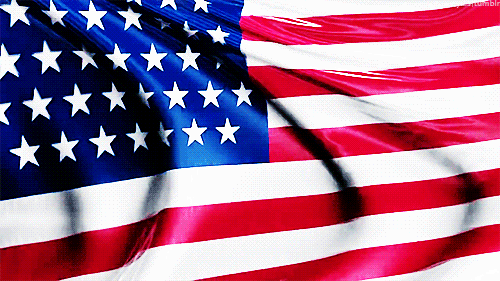 Florida Sim Racing's new season is off to a good start. It's not too late to join in the fun!
​

Hello Florida League,

January 1, 2021
​
January 5th starts the first race of our 2021 season 1.
​
Hoping everyone is well, iRacing once again comes to our aid with a no mask, social distancing, yet highly sociable platform. A time- out zone where we meet every Tuesday and Thursday night to block out the crazy and just have some fun!
​
FSR league has been together for 11 years this past December. The race excitement and fun is as strong as ever. Many thanks to the core members for their ongoing support and participation.
​
Our recruiting for the 2021 league is off to a great start, it's not too late to join in on some awesome racing with a lot of the old gang going back as far as 2009... Also great to see the new members. TeamSpeak is our

official hang out chat room. Follow directions below to join.
​
Let's all get on the same page with our communications by JOINING our League TS, we'll all have input and get first hand information as we plan and build our seasons races. If someone needs help you are encouraged to ask someone to drop down a room for one on one chat.
If you are verbally disruptive you can expect to be removed for

that race

! (Read rules listed below).
​
​
J. Paul & Chuck, Marc, Rachel Hunt...........Larry Boyle, Doug Doucette are also admins.
Congratulations

Thomas Akridge

wins at Atlanta
1st

#

11

Thomas Akridge

2nd
Craig White takes win at Las Vegas
1st

#3

Craig White

2nd

#11

Thomas Akridge
Hornet stings the field at Indy
1st

#7

David Adamson

2nd

#49

Larry Boyle

3rd

#13

Frank Gramuglia

4th

#34

Darrin Reasor

5th

#45

Marc Senecal
This outlines our FSR League Races.
1. If you're not an FSR member you can request to join by clicking: JOIN HERE. You will enter each race from this same link when League Season starts, which this year it 7:00 pm.
​
2. This season we are racing (Sprint 205 Tues. 87pm.) and (USF 2000 Tues. @ 8pm. ) also every week (Xfinity Oval Thurs. 7pm).
​
3. All races will have unlimited fast repairs. All races have fixed setups.
​
4. FSR league races will be officiated by

iRacing Race Control.

If you happen to become the victim of poor software coding, or your own poor judgement, a league admin. will not interfere. To be perfectly clear our league admins. only responsibility is to monitor violations to league etiquette and rules listed below.
​
5.

Weather will be set to dynamic, This is similar to the official iRacing series.
​
​
FSR League Rules:
Simple but firm..
​
NO disrespectful

language toward another driver (yes you can call

yourself

an idiot :)...

no one else

. Do not call other drivers out, if you have a beef to settle with someone do it between yourselves after the race, we are here to enjoy racing not make enemies.
​
It's only polite when appropriate to call "my bad" if you caused an accident.
Please limit chat when green

flag countdown starts.
​
All new drivers to the league will be rookies for one season. We ask that you don't qualify and start in the rear for a couple of races until you are familiar with our rules and you are comfortable racing up front and

holding your race line!
HAVE FUN!!!!!!! It's a hobby.

All we ask is that you are respectful to your fellow FSR members.
We all are here to have fun and enjoy some good, clean racing.

Membership is free, however we do rely on donations from our members to help keep the fun going! If you would like to make a donation click on the donate button.

See you on the track!
​
JP, Rachel, Larry, Darrin, and Doug admins.